All ELICOS COURSES FOR ONSHORE STUDENTS ONLY $150/week
Monday, 07 September 2020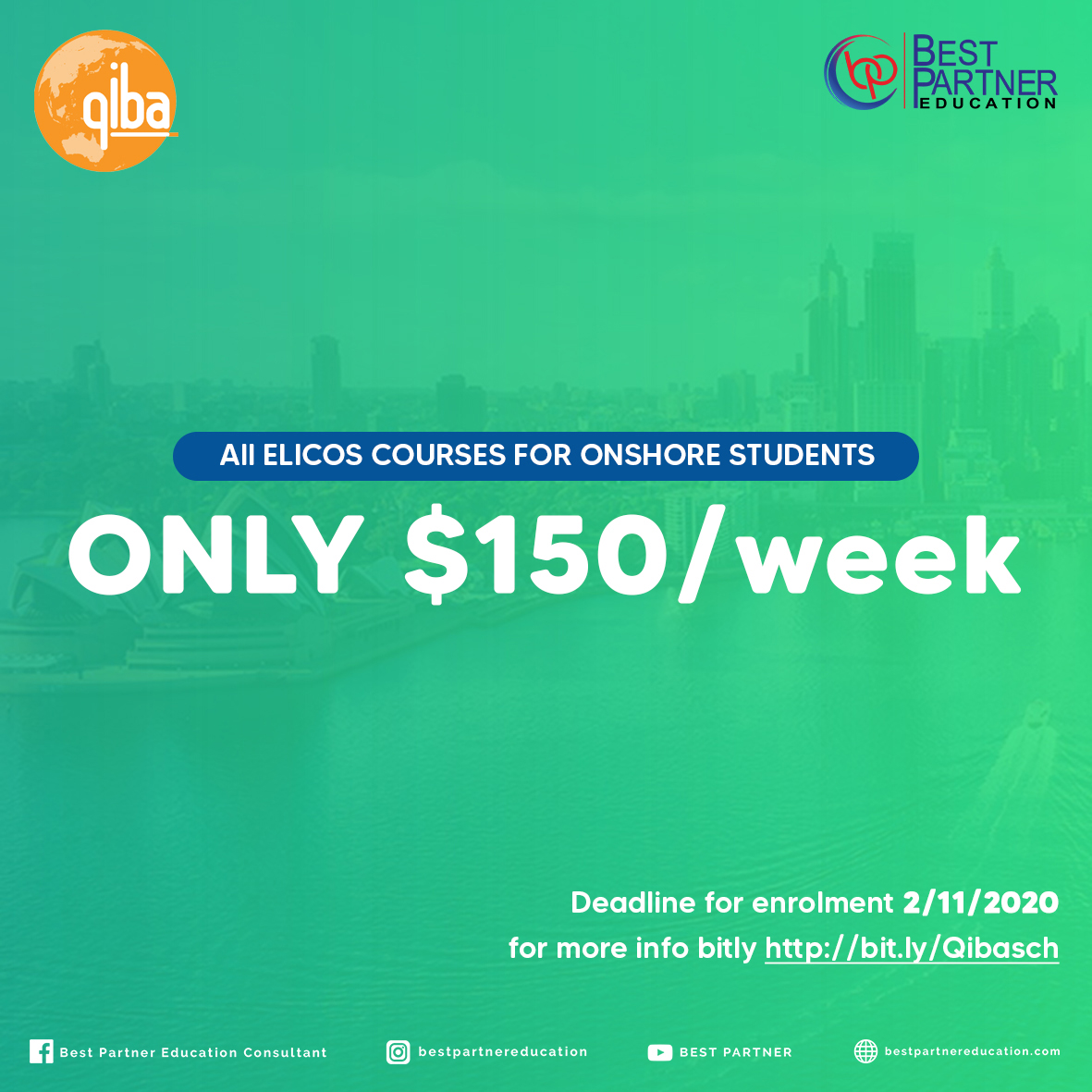 Promo Ended In :
00 d 00 h 00 m 00 s
DESCRIPTION
QIBA Pty Ltd is an Australian government registered training organisation delivering full time Nationally Accredited Vocational Education courses, ELICOS (English Language Intensive Courses for Overseas Students) Courses, Part Time and Full Time programs in PTE-A as well as the Professional Year Program (PYP) for Graduates of Information and Communications Technology.
Our Registered Training Organisation Number is 5304 and CRICOS provider code is 01515J. We are known simply as QIBA.
PROMO DETAIL
ELICOS programme
· GE: Pre-Intermediate level and Upper-Intermediate level are available
· All ELICOS Courses for onshore student is $150 per week
· Enrolment fee are waived during COVID-19 pandemic period.
· EAS Pathways with USQ, TUA, KOI, Brighton College, TAFE NSW and more to come! Next Intake 02/11/2020
REQUIREMENTS
For more requirement needed, you can reach our counselor: here
DEADLINE
Deadline for enrolment is 02 November 2020

REGISTER
You can register yourself at Best Partner Education office. Our education consultant will help you to manage all the requirements.

Our Office Location
Jl. Prof. DR. Hamka Gg. Nilam 3 No.Depan, Sungai Jawi, Kec. Pontianak Kota, Kota Pontianak, Kalimantan Barat 78115
or you can reach this number
(0561) 8172583 and Best Partner Counselor

Silahkan isi form dibawah ini untuk info lebih lanjut: