USQ Sydney 2021 Scholarship
Thursday, 03 September 2020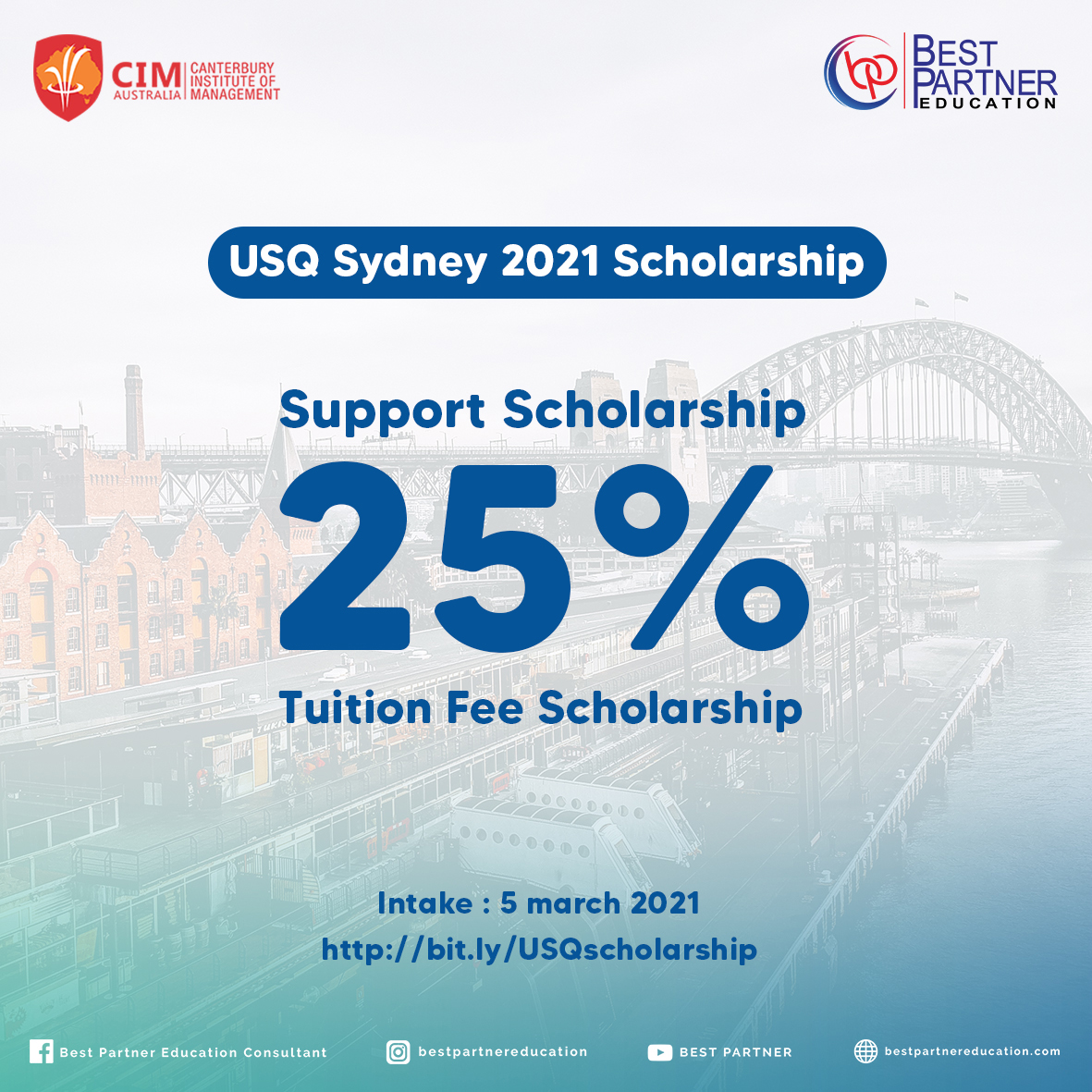 Promo Ended In :
00 d 00 h 00 m 00 s
DESCRIPTION
In this ever changing world. USQ is dedicated to support and help international students achieve their study plan. we are pleased to advise USQ will be offering a scholarship to assist international students commencing their study in 2021 at our USQ Sydney Campus.
In Semester 3 2020, Semester 1 and Semester 2 2021 the University of Southern Queensland (USQ) will offer scholarships to new international students intending to study on-campus after Australian Government travel restrictions are lifted. Students who wish to commence their studies in the online mode prior to attending campus will need to apply for the on-campus offering and be accepted through the USQ admissions processes.
This scholarship is based on meeting the entry requirements for the program of study and successfully passing all courses within the program. International students in all areas of award programs (except for Bachelor of Nursing), undergraduate and postgraduate are welcome to apply. Bachelor of Nursing students should apply for the 2021 International Student Support Nursing Scholarship.
PROMO DETAIL
International student support scholarship 25% tuition fee scholarship
Note:
Students may enrol on campus and start studying online in 2021, subject to Australian Government regulations
Students studying online due to COVID-19 may be eligible to apply for the Post Study Work visa. Please refer to the Australian Department of Home Affairs for further information: homeaffairs.gov.au
Eligible students must meet all terms and conditions to receive the scholarship for the full duration of their degree.

REQUIREMENTS
For more requirement needed, you can reach our counselor: here
DEADLINE
Deadline for enrolment is 5 march 2021

REGISTER
You can register yourself at the Best Partner Education office. Our education consultant will help you to manage all the requirements.

Our Office Location
Jl. Prof. DR. Hamka Gg. Nilam 3 No.Depan, Sungai Jawi, Kec. Pontianak Kota, Kota Pontianak, Kalimantan Barat 78115 or you can reach this number (0561) 8172583 and Best Partner Counselor
Silahkan isi form dibawah ini untuk info lebih lanjut: